About us
an apostolic pentecostal church in apache junction
Our mission, to REACH, EQUIP, and MOBILIZE, is at the heart and soul of Lighthouse Church.
It is a vision to reach the lost through evangelism, edify and equip the believer through discipleship, and mobilize people to carry out the great commission Jesus gave us.
Pastor David Strader was raised in Concord, North Carolina, received the Holy Ghost at the age of 4, and answered the call to preach at the age of 12. He is a passionate preacher and loving leader with a deep burden for Apache Junction and the surrounding region. David and Sherri were called to Apache Junction in 2008 where they served as Youth Director for 13 years. In April 2021, they were unanimously elected to serve as Pastor of Lighthouse Church. For over 11 years David & Sherri have served Arizona Youth Ministries in various roles, currently AZ Youth President, UPCI. He has held a license with the United Pentecostal Church International for over 11 years. David loves spending time with his beautiful wife and children, Gracie and Gentry. Least importantly, he enjoys digital marketing, smoking meat, woodworking, board games, anything outdoors, and friends.
If you're learning about Lighthouse Church, you certainly will want to know about our beloved "Sis. Strader." She is an amazing mother, wife, photographer, and lover of all things. She deeply loves God, Lighthouse Church, and Arizona.
"It is a high honor to lead such a tremendous church family. We welcome you to Lighthouse church and are eager to meet you!" – Pastor David Strader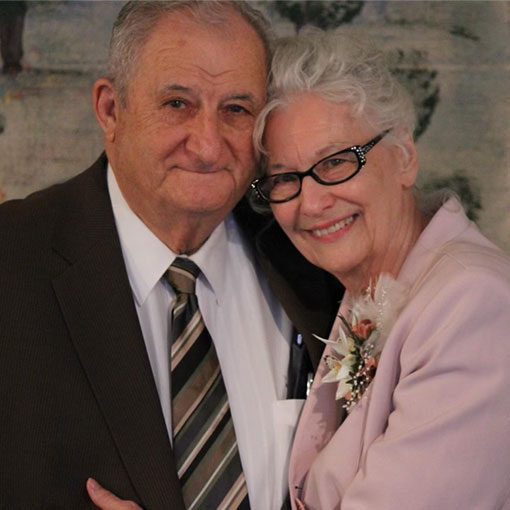 The Caldwell's have been pastoring for over 56 years and have done so in Michigan, Indiana, North Carolina, and now Arizona. They both have a very strong burden and love for Lighthouse Church.
James Caldwell is an anointed preacher, teacher, and very talented singer who has leveraged those talents for God's glory! If you are looking for faithful prayer warriors, look no further than Bro. & Sis. Caldwell! They both are an incredible example of what a Godly man and women should be and we are honored to have them at Lighthouse Church.